Staff Directory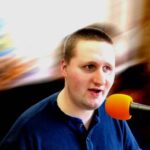 Cameron Reiton
I was born in the small town of Valley City North Dakota on December 21,1986. I moved to Oregon in 1994 when I was seven years old. I graduated from Cottage Grove High School in 2005. I came to KNND in 2003 as an intern in the news department. My eight week internship served to reinforce my conviction that I wanted a career in radio. After graduation, I was hired in 2005 and have been working at the radio station since. I have numerous duties at KNND, among them local news producer, host of Thursday's Round Up Classic Country and Western Hoedown from 11 am to 3 pm. I host the Beeper Show, the longest running radio talk show program in Oregon, each weekday morning from 9-10 am (except for Thursdays), which is followed by the ever popular Swap and Shop show M-F from 10-11 am. In June of 2013, I became the proud owner of KNND and I love the opportunity to carry on the tradition of service that has been the hallmark of KNND.
Cindy Weeldreyer
I was born and raised in New Orleans and, in 1980, I came to Oregon as a college transfer student. I wisely married Cottage Grove native Ralph Weeldreyer in 1982 and have been a proud "Grover" since 1983. I had the honor of serving 12 years as a Lane County elected official first on the Lane Community College Board and then two terms on Lane County Board of Commissioners. In 2003, my friend Darin Bailey passed the torch to me to host KNND's long-running Sunday morning gospel program. I enjoy a close connection with the local faith community as the host of KNND's Sunday Morning Light Program from 7-10 a.m. and from decades of volunteer service as a former church youth pastor and editor of The Sentinel's monthly Faith Page (2007-2017). I welcome your Sunday morning phone calls and feedback. I also host the Thursday Beeper Show from 9-10 am., which features educational topics. I am KNND's Community Calendar Coordinator and editor of the e-publication "Around The Grove." Please email your community announcement to cindy@knnd.com. I'll put it on KNND's website calendar and in our on-air announcements we read during live programs. It will also be included in the ATG weekly community newsletter.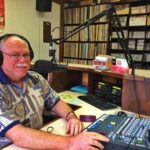 Lloyd Williams
I was born in Eugene and grew up in Cottage Grove, graduating from CGHS in 1968 -- go Lions! I studied radio at Lane Community College in the 1970s, graduating with a degree in both radio broadcasting and television design. I subsequently moved my studies to the University of Oregon, graduating with a B.S. in Communications. I worked my way through school, first in the plywood plant at the Cottage Grove Weyerhaeuser mill, and later while working in radio. I took classes as I could afford them. It was a slow process. I graduated from the UO at the ripe old age of 39. While working at the mill, I had the good fortune to meet Don Work who had a popular Saturday Oldies request show on KNND. He asked me to help him pull records for his show. That experience hooked me on radio and I changed my LCC major from Business to Radio Broadcasting and began interning at KNND in late-1971. In six months, I joined the KNND team as a full-time employee working 36 hours a week on the air and other assignments (that's code for cleaning the bathroom and hauling out trash!). I eventually worked in all capacities: air talent, production, music director, program director. By 1973, I was also working at KEED in Eugene on the weekends. I don't recall having a day off from radio for a couple of years. I left KNND in 1976 and worked my way into a full-time position at Keed where I had a terrific run on the air and as music director. While I was still at KNND, I assisted Keed in developing a new record library when they changed their music format from Top-40 to County. In return, KNND received all their old Top-40 record library! Old-timers will remember"K-double-E-D"! What a great radio station. Much of what I learned at Keed helped me as the KNND music director, program director, and mid-day air talent. And I was ecstatic to be able to add all the Keed oldies from the 1950s and '60s to our increasingly popular music rotation! It is that music that I play exclusively today: the music of the '50s and '60s, "the greatest musical era", right here on KNND on Mondays from 11:00 a.m. to 3:00 p.m. I hope you'll join me.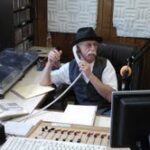 Rob Ward
Rob loves the music he is playing! Rob invites you to tune in on Wednesdays, call-in your requests and enjoy some great Rock 'n Roll, Soul and Rhythm & Blues tunes. Rob was born in San Francisco in 1954 and grew up listening to KYA 1260 and KEWB 910, then later to KFRC 610. Rob formed his first garage band in 1966 as a 12- year-old, and continued with the same bandmates until early 1969. If it was played on top 40 radio, Rob heard it. His love for 50s and 60s music continues today and he loves keeping the music of the 50s and 60s alive, especially songs that should have been heard, but weren't. When he's not spinning records at KNND, Rob ithe co-owner of Grill & Chill, "the little blue box that rocks on the corner of 9th and Whiteaker". He invites you to stop by and say hi.